I find this man fascinating. I have seen
almost
all of his films. Each one has made an impact on me; Lolita, Full Metal Jacket, Dr. Strangelove, A Clockwork Orange, Barry Lyndon, Eyes Wide Shut and, of course, The Shining. I have a documentary about him made by his daughter, Vivian that just blows my mind. Poor Shelley Duvall went through hell filming the Shining, hundreds of takes just opening a door. It took over a year to film but it's such a masterpiece even with all the changes from the novel. Anyway, my point is, I really love Stanley Kubrick. I love even more the behind the scenes of his films. So you can not understand my excitement that tomorrow *
if the world fails to end at midnight
* we will be heading to the
Stanley Kubrick exhibit at LACMA
. Here are some incredible photos from
my Pinterest
.
Stanley & Vivian
The Overlook Maze
The infamous sisters
A Clockwork Orange is one of my favorite soundtracks
I have a Lolita French poster in my bedroom
Stanley & Sue *wow, he's smiling!*
Love this scene!
It must have been torture filming these scenes
He was such a perfectionist
Kubrick & Sellers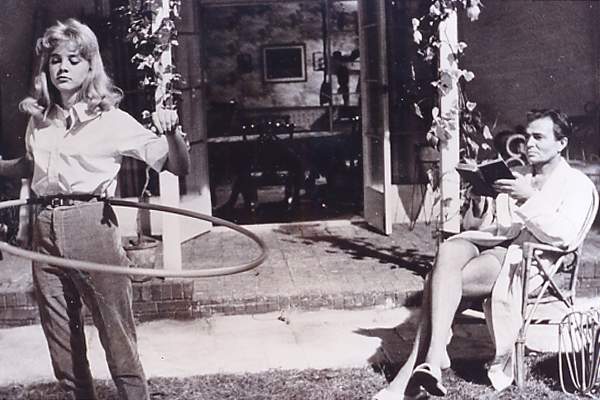 I'm normally not a fan of war films but Vincent D'Orofrio's performance was amazing
A man of mystery, genius and great impatience
I really hope they allow cameras because I had to sneak my camera into the
Tim Burton exhibit
so I didn't get many good shots.
Have a great day.